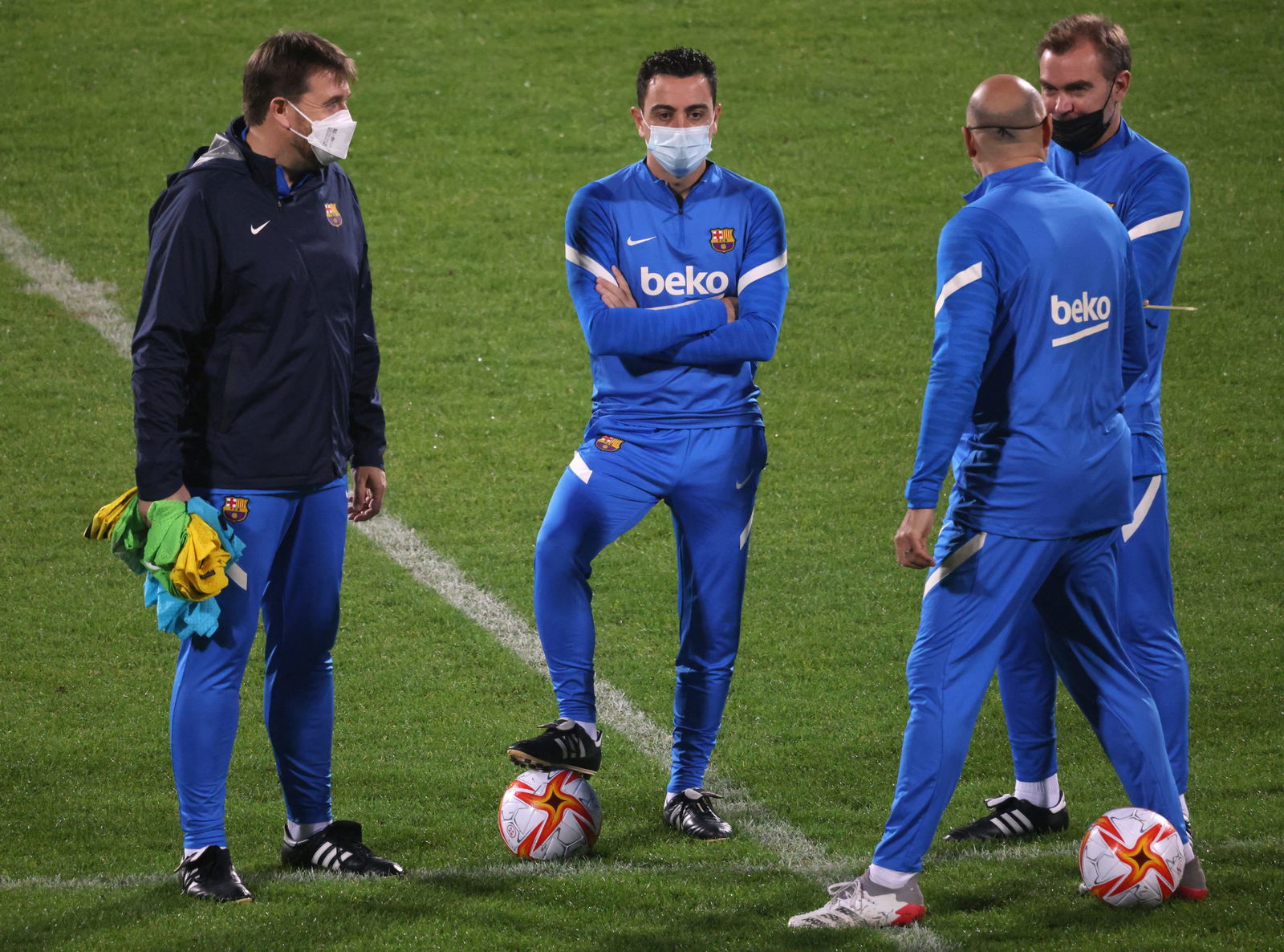 FC Barcelona – The Management Team
FC Barcelona Management Team 2023-24
Here we look at the FC Barcelona Management Team 2023-24. Who are the people responsible for managing the FC Barcelona squad? The Management team is made up of all types of management including developments, assistants, scouting etc. There are also a number of former Barcelona players who help run the club.
The FC Barcelona Management team
Why does Barcelona flip through managers so often? Ever since Josep Maria Bartomeu's takeover at Barcelona, Camp Nou has become a breeding ground for managers who have come and gone.
The first full-time manager for Barcelona was John Barrow. He was signed by the founder of Barcelona, and then director, Joan Gamper, and was dismissed four months later without winning a title.
Pep Guardiola is the most successful manager in terms of trophies. Guardiola was also the most successful manager in terms of trophies per year. In 2009, Guardiola's first year, Barcelona became the first club in Spain to win the treble of La Liga, Copa del Rey, and Champions League.
Barcelona Management Team – Current manager
On 6th Nov 2021, Xavi replaced Ronald Koeman as the new Barcelona manager. His spell began with a win against Catalan side Espanyol.
The team is currently languishing at 6th in the La Liga table struggling for European qualification next term. They are currently 17 points behind league leaders Real Madrid who have been phenomenal under Carlo Ancelotti this season.
Champions League progress
The Blaugrana failed to progress through the group stages of the Champions League for the first time in 20 years. They were defeated 3-0 at the hands of Bayern Munich at their home ground Camp Nou. They will currently be playing in the Europa League and will be facing Napoli on 17th February.
After Barca's Champions League exit, Xavi said: "They dominated us". "We always want to dominate and subdue our rival, and today, it was the other way around. We have to demand more of ourselves. We are Barça.
"This has to be a turning point to change the dynamic and many other things. We have not competed. This is the Champions League, but this is our reality.
"It is the situation we are in. We face the situation with dignity. Today begins a new era and a new stage."
Xavi effect
It's been almost since Xavi's appointment at Barcelona who has struggled with injuries and a COVID outbreak in his squad. He has signed Ferran Torres and his former teammate Dani Alves this January window to bolster their options in the lineup.
Barcelona Board of directors
Office
Name
President
Joan Laporta
First vice president and director of the Barça Foundation
Rafael Yuste
Secretary
Maria Teixidor
Board members
Jordi Argemí
Joan Bladé
Javier Bordas
Jordi Calsamiglia
Silvio Elías
Dídac Lee
Marta Plana
Josep Pont
Emili Rousaud
Oriol Tomàs
Josep Ramon Vidal-Abarca
Xavier Vilajoana
Pau Vilanova
Barcelona professional football team members
| Office | Name |
| --- | --- |
| Technical secretary professional football | Mateu Alemany |
| Adjunct technical secretary professional football | Ramon Planes |
| First team Coach | Xavi |
| Technical secretary Barcelona B | Joan Soler |
| Barcelona B Coach | Sergi Barjuán |
Barcelona youth football team members
| Office | Name |
| --- | --- |
| Head of youth football | Joan Soler |
| Technical youth football | Paco Seirul·lo |
| Head of futbol 11 | Sergi Milà |
| Head of futbol 7 | Marc Serra |
| Coach U19A | Òscar López |
| Coach U19B | Ibán Cuadrado |
| Coach U16A | Ivan Carrasco |
| Coach U16B | Pol Planas |
| Coach U14A | David Sánchez |
| Coach U14B | Albert Puig |
| Coach U12A | Jordi Pérez |
| Coach U12B | Pau Moral |
| Coach U12C | Guillem Hernández |
| Coach U12D | Juan Antonio Gil |
| Coach U10A | Dani Segovia |
| Coach U10B | Iban Tey |
| Coach U10C | Mario Jordano |
| Coach U10D | Jordi Poma |
| Coach U8 | Albert Ametller |
Other Barcelona management members
| Office | Name |
| --- | --- |
| Institutional and sporting relations football 11 | José Mari Bakero |
| Goalkeeper coordinator | Jesús Unzué |
| Head of scouting | José Mari Bakero |
See also: