Top 5 Barcelona Managers With The Best Win Percentage Ever
Top 5 Barcelona managers with the best win percentage ever? The five Barcelona managers with the highest win percentage ever? Here, we look at the top five Barcelona managers with the most wins ever. Who are the top five Barcelona managers with the top win percentages? Barcelona is a club with rich history in world football. It will be interesting to read about the men who have led them through those successful times. Watch & Bet Football Here =>
Barcelona Manager With Best Win Percentage Ever
Here, we look at all FC Barcelona past managers. Pep Guardiola. Luis Enrique. Frank Rijkaard. Louis van Gaal. What do all these Barcelona managers have in common? Well, they all managed Barcelona for starters. But also, they have some of the highest win percentages ever for the club. So, here we will find out exactly who the top five Barcelona managers with the best win percentage are ever.
Barcelona have had 65 managers throughout their history. So, which five managers have won the most at Barcelona? Here, we find out. We will examine all FC Barcelona football managers. All Barcelona managers have had their chance and some have succeeded and some haven't. So who are the FC Barcelona past managers? And who are the FC Barcelona managers with the best win percentage – best FC Barcelona managers? Well, we are about to find out.
Top Five Barcelona Managers With The Best Win Percentage Ever
Top FC Barcelona managers list. Former Barcelona managers? Here are the best Barcelona managers ever and the top Barcelona managers in past ten years.
5. Marinus Michels
Marinus Michels defeated Leeds United in the Fairs Cup while managing his first spell from 1971 to 1975. He was only able to win one trophy in his second season and then was sakced after a dry spell in 1974-1975. Michels returned briefly from 1976 to 1978 to win Barcelona the Copa del Rey trophy.
4. Luis Aragones
The manager of Barcelona from 1987 to 1988, Aragones came in at a time when the players were protesting against the club's President at that time, Josep Lluis Nunez. Aragones was remembered for voicing his support for the players.
3. Frank Rijkaard
Frank Rijkaard arrived at FC Barcelona in the year 2003 and stayed till 2008. He led the Blaugrana to their second ever UEFA Champions League trophy by beating Arsenal in the finals. The Dutch head coach also won the European Super Cup and two League titles, focusing mostly on a strong hold defense while apply pressure on the attacking front.
He managed Barcelona over the course of 283 matches out of which he won 167, lost 52 and drew the other 64. He left with a win percentage of over 59%!
2. Johann Cryuff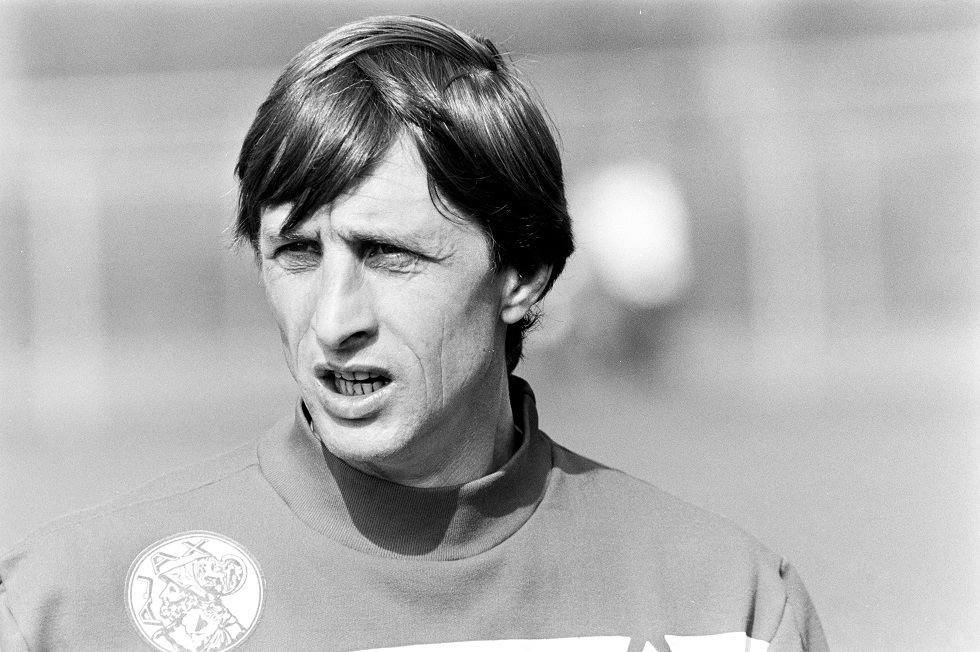 Johann Cryuff laid down the foundation on which the club exists now. He came into the club as their manager in 1988 and introduced the world to a style of football that the team practices to this day – tiki-taka.
He created the Barcelona "dream team" and went on to win the La Liga, Copa Del Rey, European Cup, the European Super Cup and the Supercopa de Espana. One of the greatest minds on football and also, one of the most successful Barcelona managers ever.
1. Pep Guardiola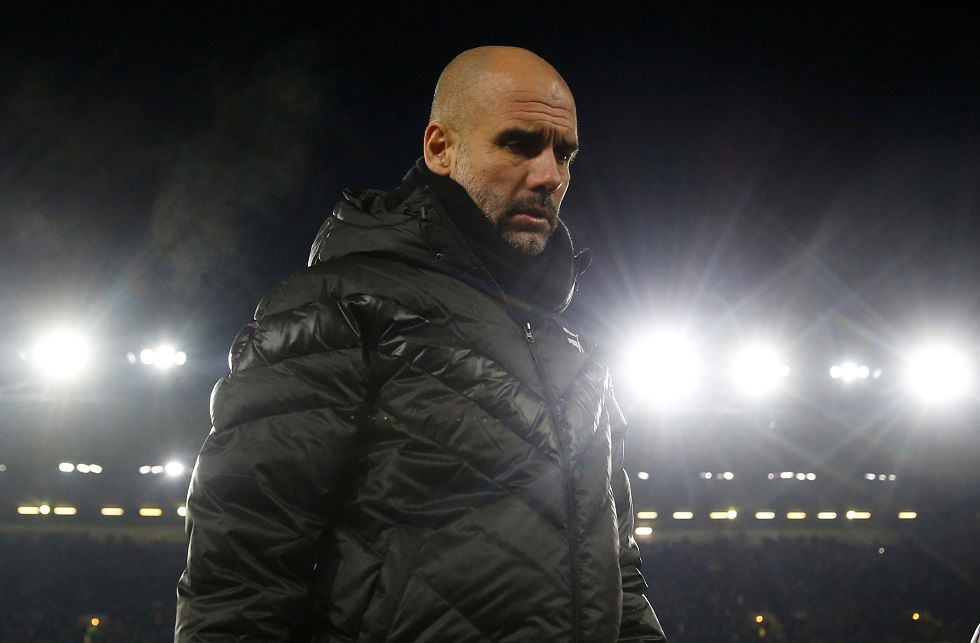 Guardiola picked up his style of football from Cryuff himself, after being part of the "dream team". He led Bracelona through their most dominant phase in the club's history, winning 3 La Liga titles, 2 Copa del Reys, 3 Supercopa de España, 2 UEFA Champions League trophies, 2 UEFA Super Cups and 2 FIFA Club World Cups! He is truly one of the Barcelona managers with the best win percentage.
Barcelona Managers List
| | | | |
| --- | --- | --- | --- |
| Name | From | To | Honours Won |
| Joan Gamper | 1902 | 1917 | 3 Copa del Rey, 1 Copa Macaya, 1 Copa Barcelona, 7 Campionat de Catalunya |
| John Barrow | 1917 | 1917 |   |
| Jack Greenwell | 1917 | 1923 | 2 Copa del Rey, 4 Campionat de Catalunya |
| Alf Spouncer | 1923 | 1924 | 1 Campionat de Catalunya |
| Jesza Poszony | 1924 | Dec-24 | 1 Copa del Rey, 1 Campionat de Catalunya |
| Ralph Kirby | Dec-24 | Feb-26 | 1 Copa del Rey, 1 Campionat de Catalunya |
| Jack Dumby | Feb-26 | Dec-26 | 1 Campionat de Catalunya |
| Romà Forns | Dec-26 | Mar-29 | 1 La Liga, 1 Campionat de Catalunya, 1 Copa del Rey |
| James Bellamy | Mar-29 | Jul-31 | 2 Campionat de Catalunya |
| Jack Greenwell | Jul-31 | Jul-33 | 1 Campionat de Catalunya |
| Jack Dumby | Jul-33 | Jul-34 |   |
| Franz Platko | Jul-34 | Jul-35 | 1 Campionat de Catalunya |
| Patrick O'Connell | Jul-35 | Mar-40 | 2 Campionat de Catalunya |
| Josep Planas | Mar-40 | Jul-41 |   |
| Ramón Guzmán | Jul-41 | Jan-42 |   |
| Joan Josep Nogués | Jan-42 | Jun-44 | 1 Copa del Rey |
| Josep Samitier | Jun-44 | Jul-47 | 1 La Liga, 1 Copa Eva Duarte |
| Enrique Fernández | Jul-47 | May-50 | 2 La Liga, 1 Copa Eva Duarte, 1 Latin Cup |
| Ramón Llorens | May-50 | Jun-50 |   |
| Ferdinand Daučík | Jun-50 | Jul-54 | 2 La Liga, 3 Copa del Rey, 2 Copa Eva Duarte, 1 Latin Cup |
| Sandro Puppo | Jul-54 | Jun-55 |   |
| Franz Platko | Jun-55 | Jun-56 |   |
| Domingo Balmanya | Jun-56 | Apr-58 | 1 Copa del Rey, 1 Fairs Cup |
| Helenio Herrera | Apr-58 | May-60 | 2 La Liga, 1 Copa del Rey, 1 Fairs Cup |
| Enric Rabassa | May-60 | Jun-60 |   |
| Ljubiša Broćić | Jun-60 | Jan-61 |   |
| Enrique Orizaola | Jan-61 | Jun-61 |   |
| Luis Miró | Jun-61 | Nov-61 |   |
| Ladislao Kubala | Nov-61 | Jan-63 |   |
| Josep Gonzalvo | Jan-63 | Jul-63 | 1 Copa del Rey |
| César Rodríguez | Jul-63 | Oct-64 |   |
| Vicente Sasot | Oct-64 | Jun-65 |   |
| Roque Olsen | Jun-65 | Jun-67 | 1 Fairs Cup |
| Salvador Artigas | Jun-67 | Oct-69 | 1 Copa del Rey |
| Josep Seguer | Oct-69 | Dec-69 |   |
| Vic Buckingham | Dec-69 | Jul-71 | 1 Copa del Rey |
| Rinus Michels | Jul-71 | May-75 | 1 La Liga |
| Hennes Weisweiler | May-75 | Apr-76 |   |
| Laureano Ruiz | Apr-76 | May-76 |   |
| Rinus Michels | May-76 | May-78 | 1 Copa del Rey |
| Lucien Muller | May-78 | Apr-79 |   |
| Joaquim Rifé | Apr-79 | Mar-80 | 1 Cup Winners' Cup |
| Helenio Herrera | Mar-80 | May-80 |   |
| Ladislao Kubala | May-80 | Nov-80 |   |
| Helenio Herrera | Nov-80 | Jun-81 | 1 Copa del Rey |
| Udo Lattek | Jun-81 | Mar-83 | 1 Cup Winners' Cup |
| José Luis Romero | Mar-83 | Mar-83 |   |
| César Luis Menotti | Mar-83 | Jun-84 | 1 Copa del Rey, 1 Copa de la Liga, 1 Supercopa de España |
| Terry Venables | Jun-84 | Sep-87 | 1 La Liga, 1 Copa de la Liga |
| Luis Aragonés | Sep-87 | May-88 | 1 Copa del Rey |
| Carles Rexach | May-88 | May-88 |   |
| Johan Cruyff | May-88 | May-96 | 4 La Liga, 3 Supercopa de España, 1 European Cup, 1 UEFA Super Cup, 1 Copa del Rey, 1 Cup Winners' Cup |
| Carles Rexach | May-96 | May-96 |   |
| Bobby Robson | May-96 | Jun-97 | 1 Copa del Rey, 1 Supercopa de España, 1 Cup Winners' Cup |
| Louis van Gaal | Jun-97 | May-00 | 2 La Liga, 1 Copa del Rey, 1 UEFA Super Cup |
| Llorenç Serra Ferrer | May-00 | Apr-01 |   |
| Carles Rexach | Apr-01 | May-02 |   |
| Louis van Gaal | May-02 | Jan-03 |   |
| Radomir Antić | Jan-03 | Jun-03 |   |
| Frank Rijkaard | Jun-03 | Jun-08 | 2 La Liga, 2 Supercopa de España, 1 UEFA Champions League |
| Pep Guardiola | Jun-08 | Jun-12 | 3 La Liga, 2 Copa del Rey, 3 Supercopa de España, 2 UEFA Champions League, 2 UEFA Super Cup, 2 FIFA Club World Cup |
| Tito Vilanova | Jun-12 | Jul-13 | 1 La Liga |
| Gerardo Martino | Jul-13 | May-14 | 1 Supercopa de España |
| Luis Enrique | May-14 | May-17 | 2 La Liga, 3 Copa del Rey, 1 Supercopa de España, 1 UEFA Champions League, 1 UEFA Super Cup, 1 FIFA Club World Cup |
| Ernesto Valverde | May-17 | Jan- 20 | 2 La Liga, 1 Copa del Rey, 1 Supercopa de España |
| Quique Setien | Jan- 20 | Aug- 20 |   |
| Ronald Koeman | Aug- 20 | Oct- 21 | 1 Copa del Rey |
| Sergi Barjuan | Oct- 21 | Nov- 21 |   |
| Xavi | Nov- 21 |   | 1 Supercopa de Espana, 1 La Liga  |
READ MORE: