With the last few seasons being a problem to Barcelona, with losses in important matches and that terrible 8-2 defeat against Bayern Munich, it was clear that the club needed to make some changes.
At the beginning of the season, many thought that Lionel Messi wouldn't keep playing for the club, however, the Argentine decided to continue there. On the other hand, Luis Suarez, one of the main players in the last seasons, left for Atletico Madrid.
Now, the club is preparing a list of players to sell in order to get some money and be able to buy reinforcements. According to the website "Goal", there are 7 players who will probably leave the club.
Matheus Fernandes
The Brazilian player was bought by Barcelona in January 2020. However, the young midfielder didn't even have the chance to prove himself in the club.
Hours after completing the transfer, it was already said that Fernandes would play for Valladolid on loan. And even there, he didn't have many chances, only playing 3 matches. Probably because of that, the club is thinking about selling. Brazilian club Palmeiras, the last club Fernandes played before going to Barcelona, is interested in getting the midfielder back.
Junior Firpo
The young left-back, who can also play as a winger, joined Barcelona in August 2019. Since then, Firpo had the chance to play 23 matches for the Catalan club and even scored a goal in the 2-0 victory against Getafe in September 2019.
However, this season the Spanish U-21 player only had the chance to place 2 matches for Barcelona, both in the UEFA Champions League. Apparently, he is not in the plans of managers Ronald Koeman. Internazionale and Napoli are both interested in the player, who may end up in the Italian league.
Riqui Puig
Another young Spanish player that doesn't have the chance of playing in one of the big teams in Spain. 
Ricard Puig Marti, better known as Riqui Puig, has joined Barcelona in 2013, still in the clubs academy, and was transferred to the main team in 2018. From 2018 to 2020, he played for Barcelona B, where he appeared in 56 matches and scored 2 goals. In the main team, however, he only got to play 14 games, with 12 of them being in the 2019-20 season. However, some newspapers say that manager Ronald Koeman has put Puig in his list of backup players.
Carles Aleña
Here we face another young Spanish player, who will probably be the future of Spain NT, that doesn't have space in the great Barcelona. Carles Aleña has played his whole career for the Catalan club, as he entered their academy back in 2005. He then joined Barcelona B in 2015, where he played until 2018.
In December 2020, Aleña went on a loan to Real Betis, where he played 17 matches so far and scored one goal. The young midfielder is also a regular in Spain's Under categories, having started in the U-16 back in 2013. According to some newspapers, Jose Mourinho is interested in Carles Aleña and wants him playing for Tottenham.
Alena, Firpo, and Fernandes were big picks by our author Kate Richardson, who went deep on available online data and information to reach this point. You can find out more about her here.
Samuel Umtiti
Even though he said he didn't want to leave Barcelona, being the main reason why he said no to Arsenal in the beginning of the season, things don't look good to Samuel Umtiti.
The French player, who has joined the Catalan club back in 2016, played in 18 matches last year. If we compare this number to his first season at the club, where he played 43 matches, it is clear that he has been having less chances.
His management is already thinking about a possible comeback to Ligue 1, with two clubs in mind: LOSC Lille and Stade Rennais. According to them, these teams may be able to revive Umtiti's football.
Martin Braithwaite
Many say that the departure of Danish player Martin Braithwaite may be the key to Barcelona getting their main target this season: Memphis Depay.
The Dutch player who currently plays for Lyon, is really wanted by manager Ronald Koeman but Barcelona's budget may interfere in that. Because of that, the sale of Braithwaite could be of help as it would open up funds in the club to bring the Dutch start.
Even though Braithwaite said he doesn't pay attention to rumors, there is a big chance of him not staying in Barcelona after the Winter Transfer Window. There is no news about clubs being interested in him yet.
Conclusion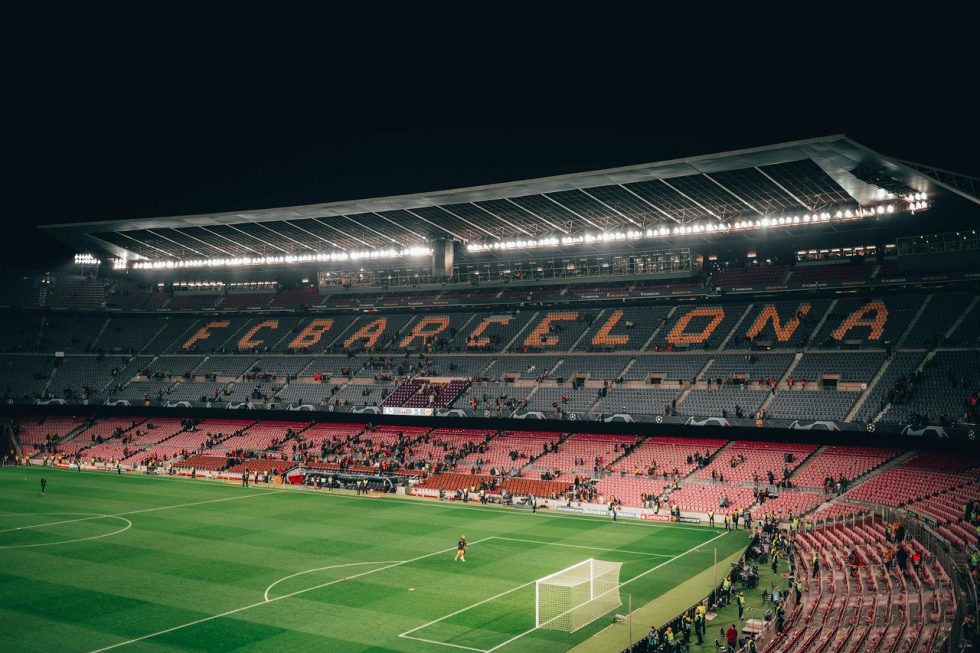 Barcelona's a massive club, but it's undeniable they've been struggling financially in recent history. Obviously that they've got financial relief by getting rid of the likes of Luis Suarez, Ivan Rakitic, and it seems there's much more to come. 
They can realistically make good cash out of the listed players. If you are a Barcelona fan, you should check out Mightytips' Sports predictions for Barca.