Barcelona Transfer Targets 2022
Barcelona transfer targets 2022? Here we will look at the latest news about Barcelona transfer targets 2022. We point out football players that are considered on top at Barcelona transfer target this summer list. So which footballers are the FC Barcelona transfer targets 2022? Watch & Bet Football Here =>

Barcelona transfer targets 2022
Things are slightly poor for Barcelona under Ronald Koeman. They left Messi this summer but picked Auguro from Manchester City. Barcelona lost two back-to-back La Liga titles in 2019-20 and 2020-21 against Real Madrid and Atletico. Their current status in La Liga isn't convincing and they also had a poor start in the Champions League. They also suffered a 2-1 defeat to Real Madrid in El Classico, the 4th consecutive loss for them. Barcelona would hit big names like Haaland, Pogba, or Van De Beek in the next transfer window.
Top Barcelona Transfer Targets 2022
So with a potential fall looming, what are Barcelona going to do about going back to winning ways?
Barca should also sign better players. So, with that in mind- who will be the Barcelona Transfer Targets 2022? Well, you're going to find out.
Barcelona Transfer Targets 2022:
5. Kalidou Koulibaly: Defensive Barcelona Transfer Targets
View this post on Instagram
 Koulibaly is a strong and big centre-back who plays for Napoli.
The Senegalese centre-back has been heralded as one of the top centre-backs in world football in recent seasons. Furthermore, he has been part of a great Napoli team that tend to play the ball out from the back. This is a quality much needed in the Barcelona defence.
The 30-year-old has played 9 times this season (in Serie A) and has scored two goals. That's not bad for a defender. He could become of the most expensive Barcelona signings though as Barca tried to sign him in the past and were quoted £100 million by Napoli according to reports.
4. Donny van de Beek
View this post on Instagram
 Former Ajax player De Beek is on Barcelona's wishlist for the transfer window. Barcelona boss Ronald Koeman is interested to sign the Manchester United midfielder.
The Netherlands international is having a struggling phase at Old Trafford and is not even getting time in the field. He has then been moved to Everton. Former Ajax midfielder has been shortlisted to bring him to Camp Nou.
Koeman's relation with Van de Beek is great as he knows him from his time with the Netherlands national team. The Man Utd star was supposed to leave Old Trafford in the previous transfer window but the club blocked the move from other clubs and is now in Everton. Van de Beek is not getting enough time in Ole'lineups since Ronaldo's signing and Netherlands international is willing to find a new club.
3. Bernardo Silva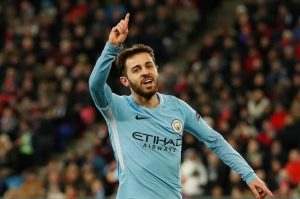 Barcelona are behind Manchester City's midfielder Bernardo Silva and are thinking of making a hard to refuse offer. Silva has impressed in Manchester City since he joined the Cityzens in 2017, but of late has been left out of the starting 11 quite a few times. Silva scored two goals in the current season from 8 Premier League appearances.
Barcelona wants to offer a guaranteed position in the squad – a key position – in order to make Silva agree to the move. The Blaugrana want to make a player and cash offer, which will include exchanging Nelson Semedo for Silva.
2. Neymar – Barcelona transfer targets list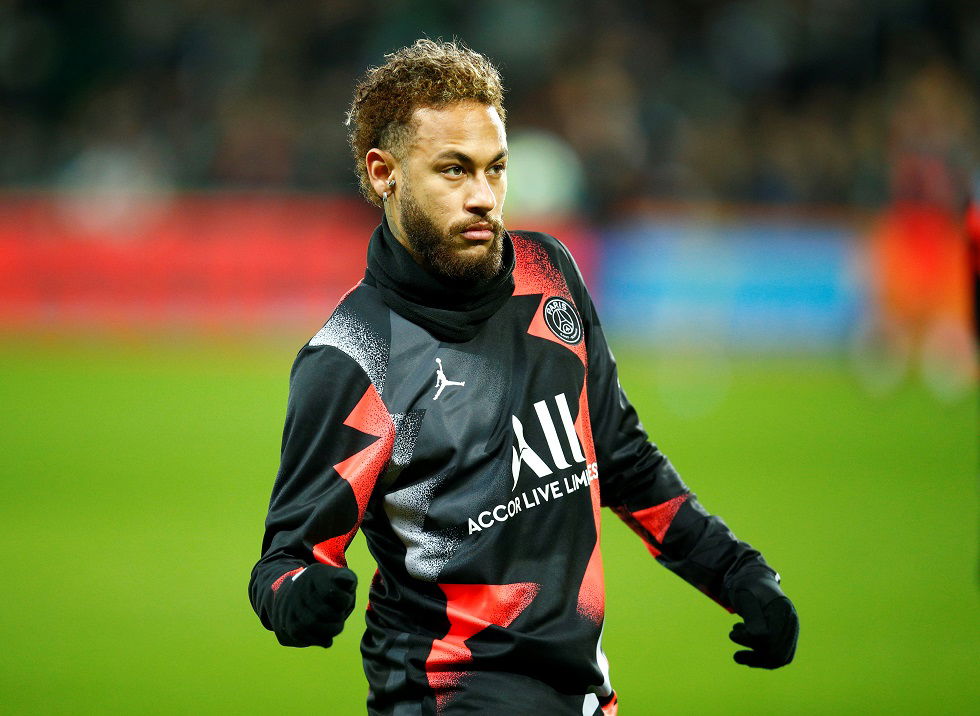 The Catalan club have a long history with him. Neymar first played for Barcelona back in 2013. He was a talented star at Santos. He was being scouted by multiple teams from all across the world. Neymar was a star tipped to become the best.
It was Barcelona who won the race to his signature and at Nou Camp there was sheer joy watching Neymar on the left flank and Lionel Messi on the right. Add Suarez in the middle and the MSN trio wreaked havoc.
However, as famously the story goes, Neymar wanted individual glory and left for PSG with a world record move. The fee paid was astronomical. At PSG, things started nicely with Neymar being treated like a God.
However, their patience with the ill-disciplined star soon ran down as Neymar was often missing matches or not performing well.
Finally, Neymar was called out by the PSG board after the player broke down and publicly declared he wanted to return to Barcelona. PSG played the villain as they withheld the move and stopped Barca from resigning Neymar in the summer.
Barca for their bit did hold back a bit of grudge and now it seems the situation is as complicated as ever. However, at Barca, Neymar still has the blessing of Messi and hence we might see the Catalan club pull out all stops in the winter window in 2020 to sign the Brazilian superstar.
1. Robert Lewandowski- Barcelona transfer targets list
View this post on Instagram
When Robert Lewandowski is available for transfer, every transfer target list should begin and end with his name. There is no striker capable of filling the shoes of the Pole, who has scored over 100 league goals in the previous three league seasons.
His contract discussions with Bayern Munich have stalled, and he may be available in the summer transfer window as a result. With one season left on his contract and at the age of 33, one would anticipate his asking price to be in the €50-55 million range.
Lewandowski fits Barcelona's profile of what they look for in a striker. He's big, strong and can hold up the ball- much like Drogba and Costa. Yet at the same time he is like a Suarez who can move in the box with stealth and has incredible finishing ability. He can play one-two with his midfielders and pretty much is a complete striker.
According to reports, reaching a deal with Lewandowski should be easy because the player is looking for a change of scenery and his agent, Pini Zahavi, is connected to Barça president Joan Laporta.
Barça are willing to grant Lewandowski a four-year deal until 2026 and the opportunity to oversee Xavi Hernandez's sporting initiative.
Xavi, who presently has Pierre-Emerick Aubameyang leading the line extremely well, wants a starting striker who ensures goals and links play in line with his vision of the game.
Due to his professionalism and quality, Barça believes Lewandowski has at least two more years at the top, till 2024. In recent years, the figures speak for themselves: 339 goals in 366 games for Bayern. And consider his goals over the previous four seasons: 40, 55, 48, and 45.
Barça are looking for a star and are considering Lewandowski to fill the void left by Lionel Messi last summer. They would be more appealing to advertisers throughout the world if they had a celebrity among their ranks. Watch & Bet Football Here =>

See also…