El Classico tactical analysis? What are the key El Classico tactical analysis?
Do you think these El Classico tactical analysis will decide the match?
Let us take a look at the El Classico tactical analysis one v one first
El Classico tactical analysis one v one
Luis Suarez vs Sergio Ramos
The Uruguay striker often finds himself in the middle of hot waters every time these two sides meet. He is however, capable of being a handful for any defence on his day.
Suarez is now a veteran striker who has been around the block. He knows how to make himself invisible in the box and is that wily customer who will somehow find the back of the net from impossible situations. 
He loves to get on the wrong end of the Real Madrid team and get under their skin and one man who will be marking him will be the Madrid captain Sergio Ramos. 
Ramos is as experienced as they come when it comes to El Classico derbies. He knows how to grab the headlines, how to keep the opposition shut and how to mark a striker like Suarez out of the game. 
Lionel Messi vs Casemiro
Lionel Messi is the man when it comes to big ocassions. If anyone knows how to rise to the occasion in El Classico derbies it is LM10.
The Argentine player has won 6 Ballon d'Ors and there is a reason why every defender on the planet is scared of him. The moment Messi is allowed to turn and run at a defence, he is pretty much unstoppable.
Hence, we feel the key battle for the fight will be in midfiield where Messi drops in to receive the ball before heading out on a run. 
This is where Casemiro is the man who kicks in to make the stops. He will have to be on the prowl and stop Messi from floating around in the midfield to pick up balls and make runs. 
He will be the man for Madrid if they want to keep Messi under a leash for parts of the match.
Rodrygo vs Semedo
We definitely feel this is where Zidane will want to hurt Barcelona. Semedo is not defensively strong enough to play for a team like Barcelona in a match like the El Classico. 
He will be up against Madrid's best attacking option in Rodrygo. The youngster has been simply sensational for Real this season and has scored and created goals in plenty. 
Rodrygo is a brilliant ball player who likes to dribble past the wing back and that is where Barcelona might be exposed. 
Semedo will need cover and will also have to be on his best game if he wants to stop Madrid from scoring through Rodrygo.
Key El Classico Tactical analysis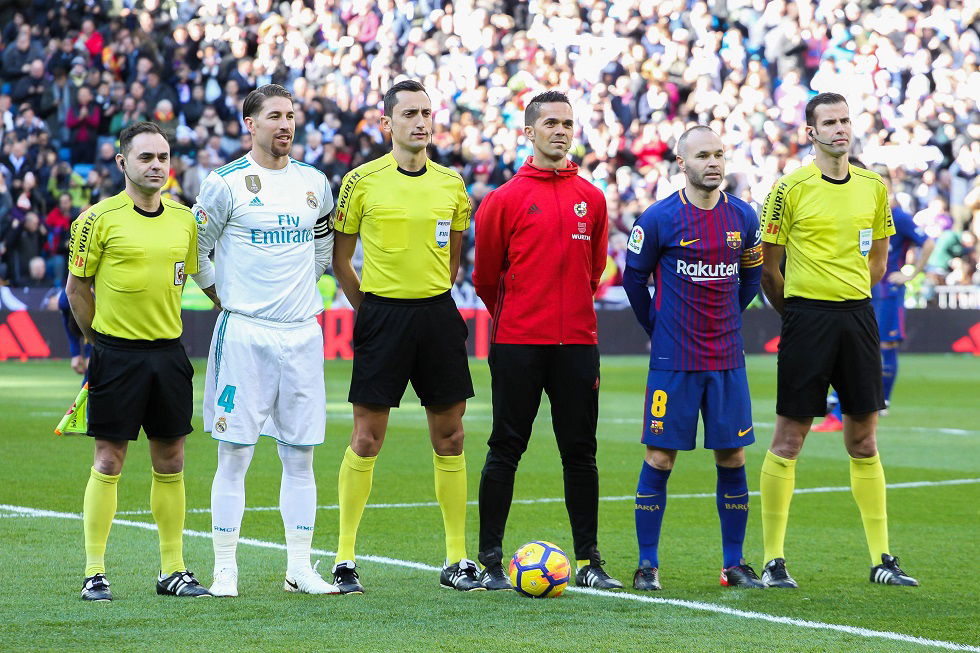 Here we will look into something Messi said very clearly last night which pretty much solves for us how the match tonight might look in terms of tactics.
"When we play at the Bernabeu, many more spaces are generated. They attack us more because they have the obligation as the host team and people push them for that," he said.
"At the Camp Nou they play another type of match, sitting a little further back, they are closer together and hit on the counter-attack because they have very fast players upfront.
"At the Bernabeu we play 90 minutes equally. Here the game becomes more locked and is more complicated."
Messi's insights pretty much sums it up for as over here. 
Barcelona are a team known for their style of play regardless of the ground whereas Real Madrid are the adapters who will do anything to win. This should make the Nou Camp match real interesting as both teams will have a chance to hurt the other. 
El Classico Tactical analysis Strategy
Valverde has worked around plenty of different strategies for this Barcelona team. They are no longer the one direction team who only like to pass the ball and break down defences. 
This team is open to the idea of taking the direct route or making crosses. Having Vidal in the team adds that little bit of extra fire from midfield where they can score goals.
As for Real Madrid, the Los Blancos have suffered this season. However, Real under Zidane are finally looking like a team as the new signings find their feet in the match.
One key player missing from the ranks for Real will be Eden Hazard. Yes, Hazard has looked like a shadow of his former self at Real since leaving Chelsea but this could have been the big stage he needed to announce his arrival. We know he has ability to turn matches on his head and is pretty much the closest thing to Messi in those two teams. 
See More:
Barcelona vs Real Madrid Head To Head Results & Records (H2H)
Barcelona vs Real Madrid Live Stream, Betting, TV, Preview & News
Barcelona vs Real Madrid Prediction, Betting Tips, Odds & Preview