Ten Things You Did Not Know About Lionel Messi!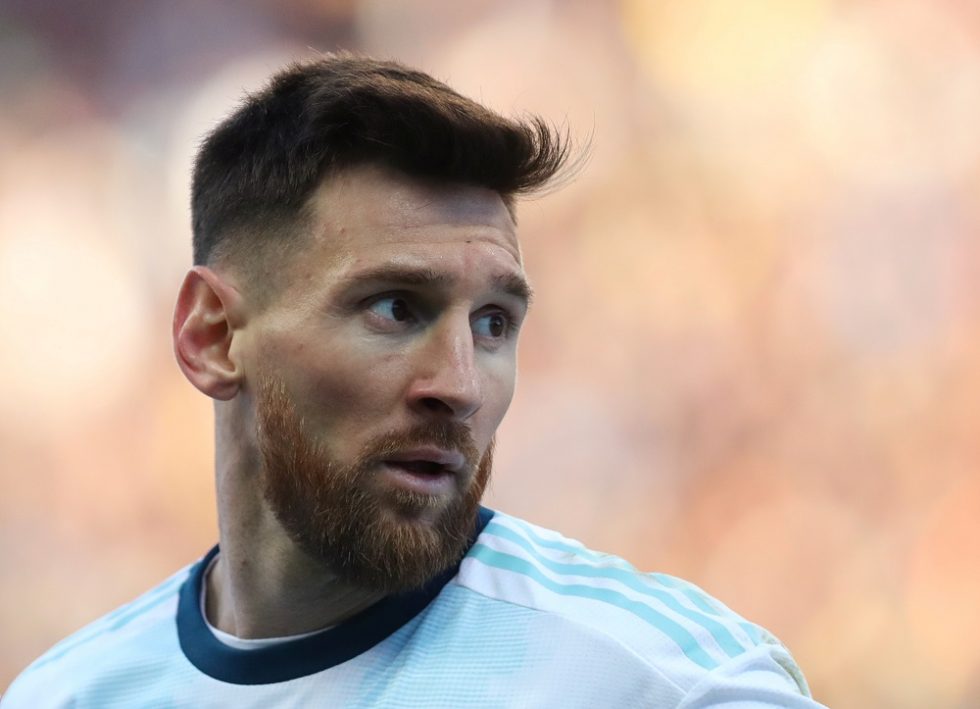 Ten Things You Did Not Know About Lionel Messi! What are the Ten Things You Did Not Know About Lionel Messi?
Football's greatest ever player and what do you think he does in his free time? How many of these facts did you know?
Let us start with the most heard story. However, despite being so common, not many fans did know this!
10. Barcelona helped Lionel Messi in fighting his disease as a child
Lionel Messi suffered from growth hormone deficiency. He needed treatment for three years in growth hormone medicines and Barcelona spent that money for him. It was an expensive treatment that cost around $1500 a month back in the 90s. And Barcelona paid for that for 36 months. 
9. Lionel Messi is a big foodie
He has a perfect worked out body. However, Messi eats a lot too. His favorite dish is Milanesa Napolitana (made using cheese, onions, and tomatoes along with spices). He also loves schnitzel. He loves to eat simple food and is a proper foodie. 
8. Cosmopolitan heritage
Messi is a global citizen. His mother is Lebanese. His father is Italian. However, they were in Argentina when Messi was born and lived their long after. The Messis have family in England as well. He has, however, spent his last two decades in Spain, Barcelona. 
7. UNICEF Children's Ambassador
Messi is a UNICEF Children's Ambassador. His charity work has been incredible. He has supported multiple causes and his fame has helped UNICEF raise a lot of funds to help children all around the world. 
6. Love for tattoos
Messi has a variety of tattoos. He has family tattoos starting with his parents. His mother's face is tattooed on his left shoulder. He has tattooed his son's name on his left calf. This shows that he is very close to his family and relatives.
5. Goal scoring
From February 11, 2012, To March 20, 2013, Lionel Messi scored a whopping 100 goals. It remains a record in the game. In the calendar year, Messi scored 86 goals in 2012 and went on to beat Muller's record of 85 goals scored in 1972. The goal division was as such: 3 Copa del Rey goals, 13 Champions League goals, 56 La Liga goals, 2 Spanish Super Cup goals, and 9 goals for Argentina.
4. Messi's celebration
Messi has a trademark celebration. So what is his celebration dedicated to?
It is his love for his grandmother who has passed away. Messi loves her dearly and dedicates his signature hands and face pointing up to the sky celebration to her. 
3. Hates talking on the phone
If you are planning to coach Messi or play with him, the last way you would want to reach out to him is via phone. He is known to be a shy person and it does not change when he is talking on his phone. He can be reached on WhatsApp or via text messages.  
2. Drunk Language
Messi is a footballer who is known for doing his talking on the pitch with the ball. However, what does he do when off the field?
He is fluent in Latin and Catalan and can speak English as well. However, it is rumored that when Messi gets drunk (occasionally), he will in all probability speak to you in the Catalan language.  
1. PlayStation fan
Messi practices his football devotedly. When he is off practice, he stays away from socialising and stays indoors with his family. His wife and his three sons spend a lot of family time together. However, when Messi is not busy spending time with his family, he likes to be on his PlayStation for hours!
Famous opinions on Lionel Messi
Luis Figo – "For me to watch Messi is a pleasure – it's like having an orgasm – it's an incredible pleasure."
Paolo Maldini – "I think he reached and surpassed the level of Maradona. He does incredible things, at a speed that is insane."
Diego Maradona – "I have seen the player who will inherit my place in Argentine football and his name is Messi. Messi is a genius."
Zlatan Ibrahimovic – "Messi does not need his right foot. He only uses the left and he's still the best in the world. Imagine if he also used his right foot, then we would have serious problems."
Hristo Stoichkov – "Once they said they can only stop me with a pistol. Today you need a machine gun to stop Messi."
Javier Mascherano – "Although he may not be human, it's good that Messi still thinks he is."
Raul – "The other day I saw one of his games. He was running with the ball at a hundred per cent full speed, I don't know how many touches he took, maybe five or six, but the ball was glued to his foot. It's practically impossible."
Roy Keane – "I was a big fan of Maradona growing up and of the current crop Ronaldo is good, but Messi is the best I've ever seen. I don't dish out praise lightly, but Messi deserves it. I look for weaknesses in his game and I can't find them."
Barcelona Legends on Lionel Messi
Finally, we hear from his favorite boss Pep:
"Don't write about him, don't try to describe him, just watch him."
Johan Cruyff: "Messi will be the player to win the most Ballons d'Or in history. He will win five, six, seven. He is incomparable. He's in a different league."
Carles Puyol: "He's well above anything else I've ever seen. He's an alien."
Luis Enrique: "Messi is the best in the world without any doubt and for me the history of football."
Arda Turan: "I have never seen anything like Leo Messi. He is a miracle from God!"
Thierry Henry: "What Leo does is so incredible that I have to be careful not to stand still watching him make his moves."
Josep Maria Bartomeu, Barcelona president: "Life with Leo is prettier, of another colour."
See More: Lionel Messi vs Cristiano Ronaldo!