Players Who Have Played For Barcelona And Liverpool
Football players who played for Barcelona and Liverpool? Footballers who have played for Barcelona and Liverpool? Here we will take a look at players who have played for Barcelona and Liverpool in the Premier League.
The 8 Players Who Played For Barcelona And Liverpool
It was sad to see Philippe Coutinho during Liverpool's 4-0 thrashing of Barcelona last season at Anfield. The Brazilian had switched to the Blaugrana in hopes of lifting the Champions League but it was his old side who reached the unimaginable goal. Jurgen Klopp's round of warriors battered Barcelona in the second round and ultimately went on to win the greatest honour there is in club football.
I mean if there is more ironical story in football, I would surely like to hear it. But watching Coutinho in the Barca stands, it made me wonder who else had made the switch from Merseyside to Camp Nou in the two clubs' history? Coutinho became the eight player to represent both these European giants. Let us take a look at the other seven.
8. Mauricio Pellegrino – Players Who Played For Barcelona And Liverpool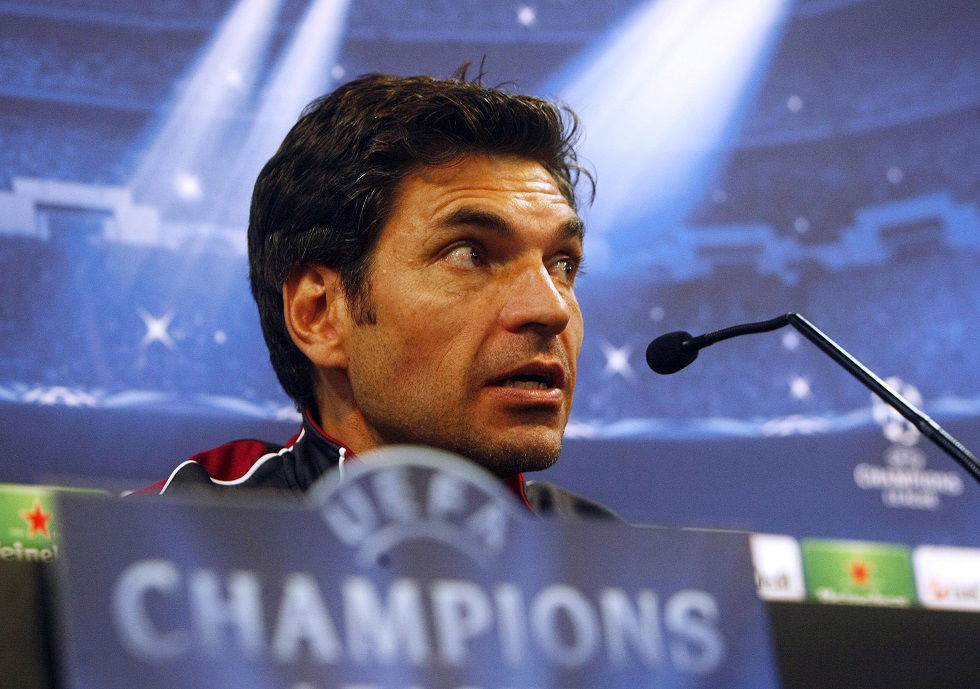 Pellegrino made just 25 appearances for Barcelona and 13 appearances for Liverpool. He was by no means a prolific player but he still registered in teamsheets of both these clubs. Currently, a free-agent manager, Pellegrino last managed Leganes in the Spanish top division. Unike his playing career, he has not excelled trying to be a coach. He failed to save the last two teams from relegation – Southampton and Leganes.
Pellegrino played just one season with Barcelona – 1998/99 and went on to win the La Liga title. He was subsequently signed by Valencia where he spent 6 years and won three titles including a UEFA Super Cup. Liverpool picked him up in 2005 but Rafa Benitez could find a regular spot for the veteran. The first out of all the players who played for Barcelona and Liverpool.
7. Jari Litmanen
Jari Litmanen is hailed as the greatest Finnish footballer of all-time. He spent 7 years with Ajax and won the Champions League. This earned him a move to Barcelona in 1999. However, injuries robbed him of much playing time along with an inability to adapt to the Blaugrana culture. He ended up making just 32 appearances and scoring 4 goals before being sold off to Liverpool in 2001. He won the UEFA Super Cup and the FA Charity Shield but as an unused sub.
Litmanen made 43 appearances for Liverpool during the 2001/02 season, scoring 9 goals and providing 4 assists. He was let go after just that one campaign.
6. Luis Garcia – Players Who Played For Barcelona And Liverpool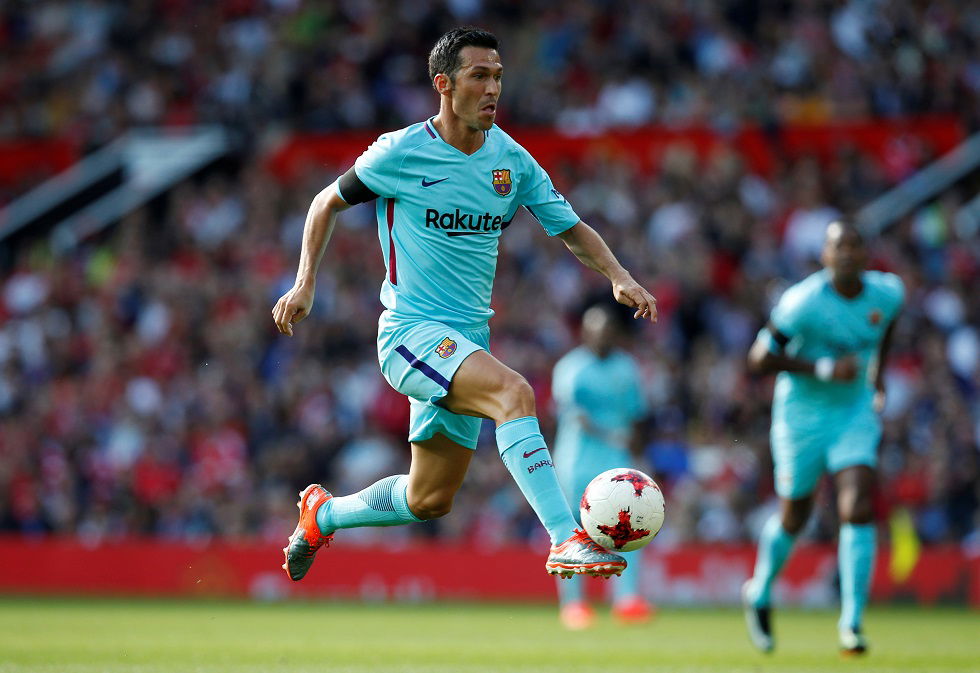 The Spanish number ten made 121 appearances for Liverpool and 38 appearances for Barcelona. He featured for Barcelona's youth team from 1990-1997 but like a vast majority of La Masia graduates, could not break into the senior side. He had to prove his worth at Atletico Madrid before returning to star for Barcelona in 2003. Garcia spent that one season scoring 7 goals and providing 9 assists in 38 appearances.
Liverpool picked him up a year later for £6m. He appeared in 121 games for the Reds, scoring 30 goals and laying off 3 assists. Garcia became a Reds legend after wining the Champions League, the UEFA Super Cup, the FA Cup and the Community Shield.
5.Boudewijn Zenden
Zenden joined Barcelona in 1998 after making a name for himself with PSV Eindhoven. He ended up making 95 appearances for Barcelona from 1998-2001, scoring 3 goals and providing 9 assists.
Zenden won the La Liga and left for the Premier League in 2001. He spent short spells at Chelsea and Middlesbrough before joining Liverpool in 2005. He stayed at Merseyside for two seasons and won the UEFA Super Cup and the FA Community Shield.
4. Pepe Reina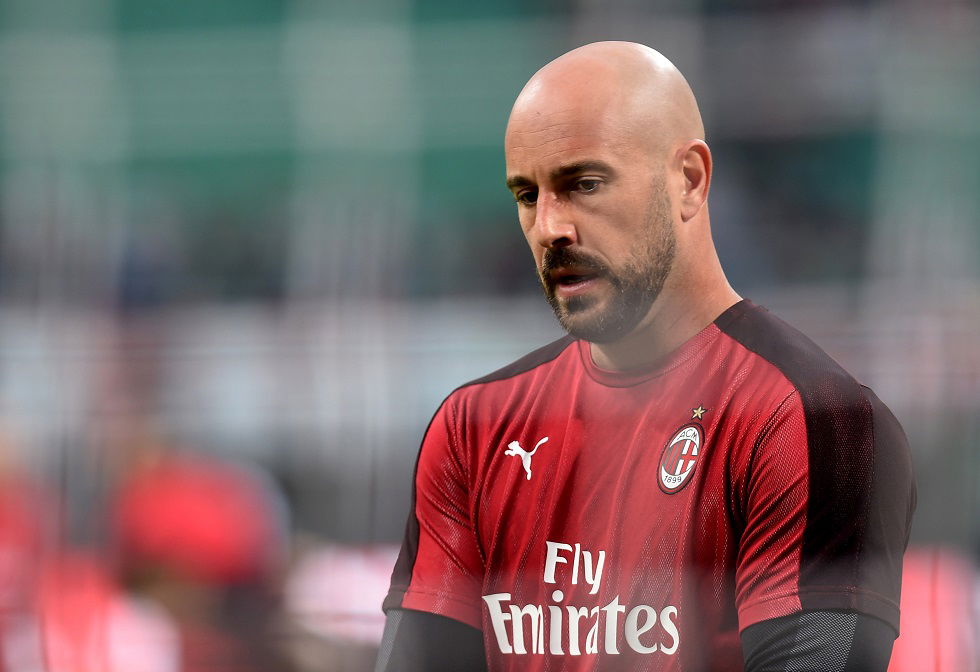 Pepe Raina is one of the finest Spanish goalkeepers of all-time and in Liverpool's history. The current Napoli man was a product of Barcelona's youth system and managed to break into the senior team in 2000. However, the presence of Roberto Bonano and Robert Enke left no place for Reina as a starting keeper in the Barca ranks.
He left for Villareal in search of regular football before ending up at Anfield in 2005. He won four titles with Liverpool and soon dethroned Jerzy Dudek to become the first-choice keeper at Anfield. Reina went on to make 396 appearances for Liverpool from 2005-2013, registering 177 clean sheets.
3. Javier Mascherano
Another legendary Argentine footballer whose name has been etched in both these club's history books. Javier Mascherano made 139 appearances for Liverpool between 2007 and 2010. He was a standout performer right from the start, tearing up the midfield with his defensive capabilities.
Barcelona came calling in 2010 and picked him up for a whopping €24m. It turned out to be a grand investment as the Argentine ended up making 334 appearances and ended up winning numerous titles.
Mascherano won a total of 18 trophies with Barcelona – 5 La Liga titles, 2 Champions League titles, 5 Copa del Ray titles and two FIFA Club World Cup titles. The Argentine got named in the 2014/15 Champions League Team of the Season also the 2013/14 Barcelona's Player of the Season. He left in 2018 to join Chinese club, Hebei China Fortune. Surely, one of the best players who played for Barcelona and Liverpool.
2. Philippe Coutinho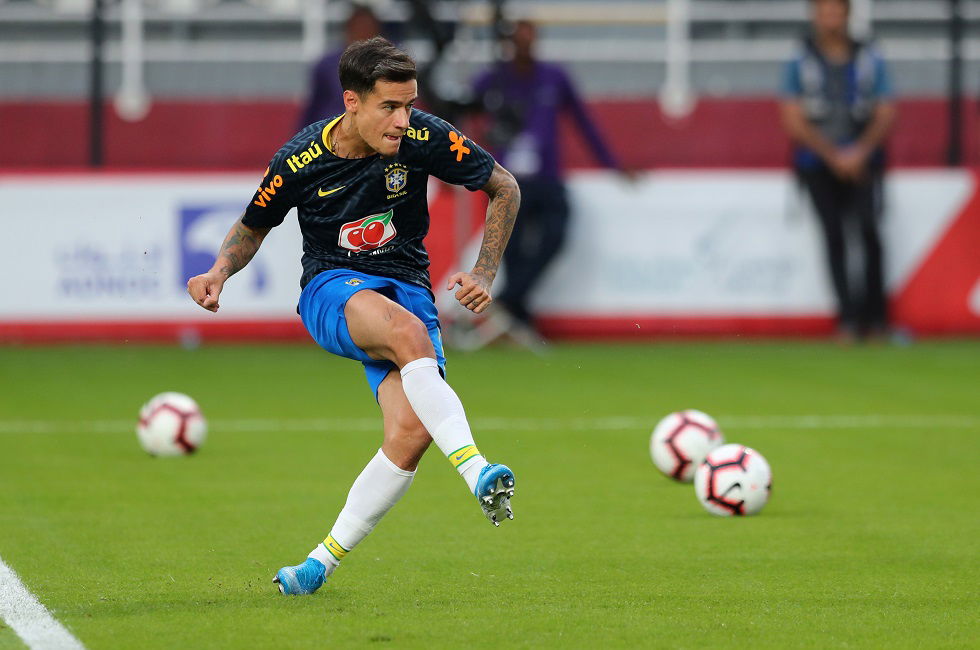 We all know how this story turned out! An unfortunate one but one still make the Barcelona fans wince. They paid £142m for him and 18 months later, he is no longer at the club – Yikes! The most expensive out of all the players who played for Barcelona and Liverpool.
A lot of people thought Coutinho was the perfect addition to Barcelona, a natural successor to Andres Iniesta's spot in midfield but it was not meant to be. His 201 appearances for Liverpool had turned him into a more ball dominant player which he did not get to be at Camp Nou.
He made 76 appearances for Barcelona and even racked up 21 goals 11 assists but it was not a natural fit. Coutinho failed to be impactful from the left flank, where he was made to play when he was naturally suited to a more central role. He ended up getting loaned out to Bayern Munich who will likely keep him permanently after the 2019/20 season.
1. Luis Suarez
One of the finest strikers in world football and is the best among the players who played for both Barcelona and Liverpool. The Reds spent €26.5m on him in 2012 and saw magnanimous returns in terms of goals and resale value. He struck the back of the net 31 times in the 2013/14 season to win the European Golden Shoe. After making a close title run and winning the League Cup, he left for Barcelona in 2014, making Liverpool a profit of around £40m.
Suarez has won 4 La Liga titles, 4 Copa del Reys, 2 Spanish Cups and a Champions League trophy with Barcelona. At 32, he might be in his final season with the Spanish giants but you never know, given the level he is performing at still.
READ MORE: