SOURCE: Photo
Just hours after leaving Arsenal by mutual consent, the former Gunners captain signed a deal with Barcelona until 2025. That contract takes the Gabon international up until his 36th birthday. It's a big move for Aubameyang, who has been pinpointed as a player that can help to fill the void left by the departed Lionel Messi.
On paper, it's a signing that many Barca fans will be excited about, given his goalscoring record throughout Europe. 37 goals in 87 appearances for Saint-Etienne, 98 goals in 144 games for Borussia Dortmund and 68 goals in 128 matches for Arsenal have cemented his status as one of the most lethal finishers in the modern-day game.
Aubameyang has always been a man for the big occasion. In the 2020 FA Cup final, he scored Arsenal's winning goal to become the first African to lift the historic trophy as captain. More recently, he was the architect of Tottenham's downfall. He scored in Arsenal's 3-1 North London derby win in September, which was by no means predicted by the football odds makers early in the 2021/22 Premier League season.
So, why was Arsenal manager Mikel Arteta so keen to let him go? This is a striker averaging a goal every other game at Premier League level after all. Furthermore, it's transpired that the club were happy to pay a £7m lump sum just to get Aubameyang off their books.
One of the primary reasons behind Aubameyang's abrupt Arsenal exit has been his ill-discipline in recent months, resulting in distrust between Arteta and the player. After helping Arsenal to the 2020 FA Cup, there was significant clamour among the Gunners' faithful to tie Aubameyang down to a new long-term deal. In September 2020, he signed a new three-year deal worth £350,000 a week.
From FA Cup hero to overnight outcast
Fast forward to March 2021 and the Gabonese was left out of Arsenal's starting XI against bitter rivals Tottenham – much to the despair of supporters. However, it was revealed that disciplinary reasons were the cause of his absence. Those trust links with Arteta were only damaged at this point and not severed. However, during Game Week 16 of the 2021/22 campaign, Aubameyang was dropped from the squad once again for a clash with Southampton. Arteta once again cited disciplinary reasons regarding off-field Covid-19 protocols as the reason for his absence.
Within hours, the club stripped Aubameyang of the club captaincy and the writing was firmly on the wall for future at the Emirates. Despite taking to social media to pen an emotional farewell to Arsenal fans, it was little surprise to see him moved on given that Arteta places such significant emphasis on the team collective. Aubameyang's off-field attitude had previously been called into question during his time at Dortmund. He failed to appear for a team briefing and pre-match meal with his teammates, which did not go down well with the club's sporting director Michael Zorc. His behaviour was also branded "idiotic" by former teammate and keeper Roman Burki.
Have Barca been clever in their contract negotiations with Aubameyang?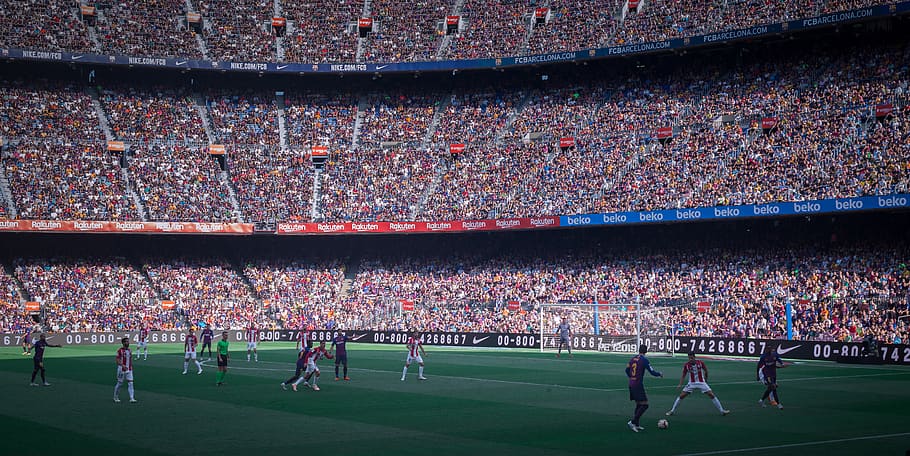 All of which explains why Barcelona have been savvy enough to include a break clause in his three-year contract after the end of the 2022/23 La Liga season. However, with a buyout clause of €100m, it's hard to see why a top European club would consider forking out that amount on a player that will be 34 at this point. It will be fascinating to see how he ages in footballing terms. As a player that's relied so heavily on his acceleration and off-the-ball movement on the shoulder of the last defender, he may need to adapt to a different style in the twilight of his career.
In summary, Aubameyang's move to the Nou Camp should benefit all parties concerned. Arsenal will save themselves up to £15 million in wages to spend elsewhere, Barcelona get themselves an additional focal point in attack alongside Adama Traore and Aubameyang gets a fresh challenge to help rebuild the Catalan giants.
See More: Top 5 Barcelona Transfers: Players to be sold in Summer 2022