All-time Best Barcelona strikers?
Who are the All-time Best Barcelona strikers? Barcelona best striker ever? Greatest Barcelona forwards? Who are the best Barcelona strikers of all time?
There have been many great former Barcelona strikers. So who were the best Barcelona attackers? Players like Lionel Messi, Ronaldinho probably come to mind. So here we will look at who the best Barcelona strikers of all time are.

All-time Best Barcelona strikers
Barcelona will never be able to replace Lionel Messi. The Argentinian cemented his places as one of the greatest Barcelona strikers of all time in his lifelong spell at the club.
Barca also had Suarez and Ronaldinho who scored countless goals at Barcelona. But unfortunately, Suarez and Ronaldinho were not as consistent as Messi.
But who were the best Barcelona strikers before them? Barcelona had a number of great players in the 1960s and 1970's. Kubala is a legend at Barcelona. So we will look at all of the past Barcelona strikers and identify the best strikers on this list.
All-time Best Barcelona strikers
Here are the All-time Best Barcelona strikers:
#
Player / Current club
Appearances
Goals per match
Official Goals
1
Lionel Messi
778
0.86
672
Paris Saint-Germain
2
César Rodríguez
293
0.68
198
—
3
Luis Suárez
283
0.69
195
Atlético de Madrid
4
László Kubala
212
0.69
146
—
5
Samuel Eto'o
199
0.65
130
Retired
6
Rivaldo
235
0.55
130
Retired
7
Patrick Kluivert
257
0.47
122
Retired
8
Hristo Stoichkov
255
0.46
117
Retired
9
Carles Rexach
399
0.28
110
Retired
10
Luis Enrique
300
0.36
108
Retired
All-time Best Barcelona strikers
Lionel Messi – All-time Best Barcelona strikers
He is simply the best player in the world. Messi started playing football as a kid but his doctor back in South America told him that the player will not be able to play for long due to his deficiency in a growth hormone.
However, due to his prodigious skill, he was scouted by Catalan scouts and picked up and taken to La Masia where Barcelona got him surgery and helped him start playing football freely.
He kept growing and even at a young age, everybody knew that Messi would be a star.
He made his first mark when as a teenager he scored a hat trick in an El Classico match against Real Madrid, Barcelona's hardest rivals!
Messi has not had to look back since as in the next 12 years, he has won 7 Ballon d'Ors. Messi has shown no signs of slowing down. He has scored over 600 goals in the games and Messi will be hungry for more.
He is already by far the highest goal scorer and we do not think anyone would be able to break his record any time soon!
Messi has won every single possible trophy with Barcelona in terms of leagues, European cups, World Cups, and domestic cups and he will be keen to make his last few years at the club even more delightful.

Neymar – All-time Best Barcelona strikers
The prodigal son of Barcelona could have well become an heir to Messi. He has the potential and the skill set to take on Messi and certainly be better on a day. However, he lacks Messi's consistency.
Neymar came to Barcelona from South America and proved himself at Barcelona. He was a brilliant goal scorer and learning under Messi, he was soon going to become the best player in the world.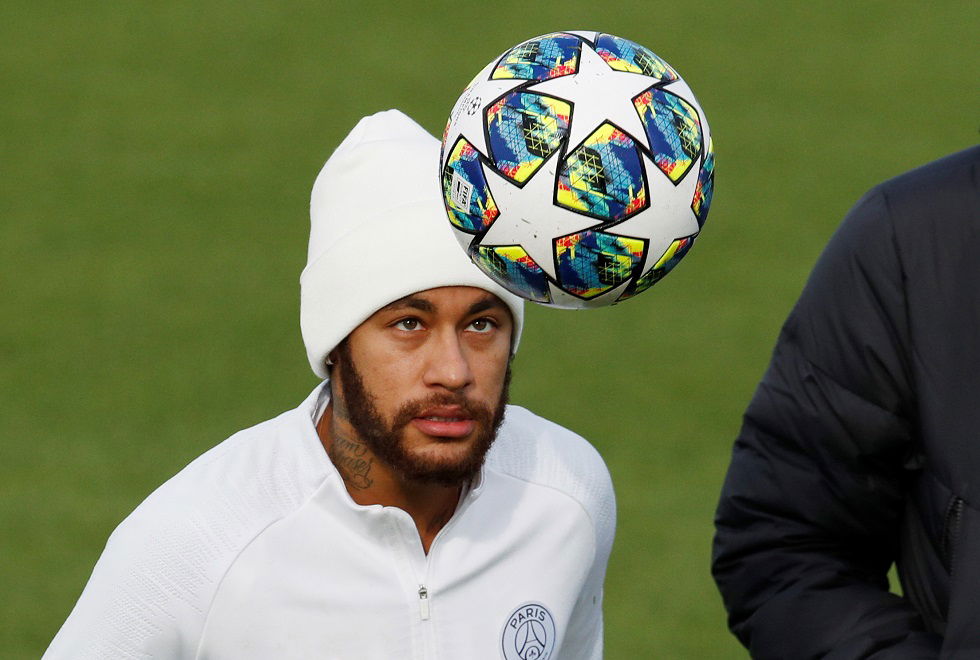 However, greed stuck him as he wanted the limelight only on himself and left Barcelona for PSG. In Paris, Neymar was treated like a god where he was given everything and always got his way.
However, such relationships never end well and Neymar's frivolous lifestyle and injury track record plus a failure to deliver has now resulted in the PSG board hating him.
Neymar has now himself made himself the victim once again gunning for a move. This time back to Barcelona. He can still be one of the best players but he needs to change his attitude.
Ronaldinho – All-time Best Barcelona strikers
In 2003, Ronaldinho satisfied a long-lasting dream by joining FC Barcelona of the Spanish league, one of the world's most celebrated clubs, and winning the amazing No. 10 shirt normally worn by the squad's most prominent inventive player.
In 2004 and 2005, Ronaldinho won consecutive FIFA World Player of the Year awards, the game's most elevated individual respect.
He likewise drove his colleagues to the zenith of club accomplishment in 2006 with a triumphant go through the renowned Champions League competition. The next month, Ronaldinho featured an exceptionally capable Brazilian squad that entered the World Cup with high as can be desired.
Be that as it may, the competition finished in disillusionment for the defending champs, as France took Brazil out with a shocking miracle in the quarter-finals.
In 2008, Ronaldinho left Barcelona to join one more of the world's most famous clubs, A.C. Milan. Underscoring his blurring status, the previous World Player of the Year was excluded from the 2010 Brazilian group that contended in the World Cup in South Africa.
Other special mentions: All-time Best Barcelona strikers
Kubala
He was a Barcelona player back in 1950. He was playing with them for a long time when he came from Hungary and was one of the most lethal goal scorers in the game at that time.
He won multiple matches for Barcelona single-handedly and is remembered and loved and celebrated as someone who was a beacon of light for Barcelona in their tough stages.
He was voted in 2000 as the Best Barcelona player in the 20th century surpassing greats like Cryuff and Enrique and Rivaldo!

SEE ALSO: