Top 3 worst Barcelona managers
Top 3 worst Barcelona managers? Who is Barcelona's worst coach ever? Here we will look at the worst ever Barcelona managers. Which managers have performed the worst for Barcelona? Which Barcelona managers flopped? Here we will examine the stats and look at who the Top 3 worst Barcelona managers are.
Barcelona have had some great managers over the years. Pep Guardiola. Johann Cryuff, Louis Van Gaal and so on. But Barcelona have had some bad managers too and Barcelona managers who flopped.
Barcelona's worst coach ever
So who are the 3 worst Barcelona managers? Who are the Barcelona manager flops? Well we have gone through the stats to find out.
Note: This list will only include Barcelona managers who have managed at least 30 games for Barca.
Barcelona's worst coach ever: 3 worst Barcelona managers
Ernesto Valverde
The current Barcelona boss has to make the list. There are lots of Barcelona managers who may have not won. However, Barcelona have always been a heavily equipped team. They have done one thing if nothing from the days of Johan Cryuff. Play attractive football.
Valverde is single handedly murdering all that.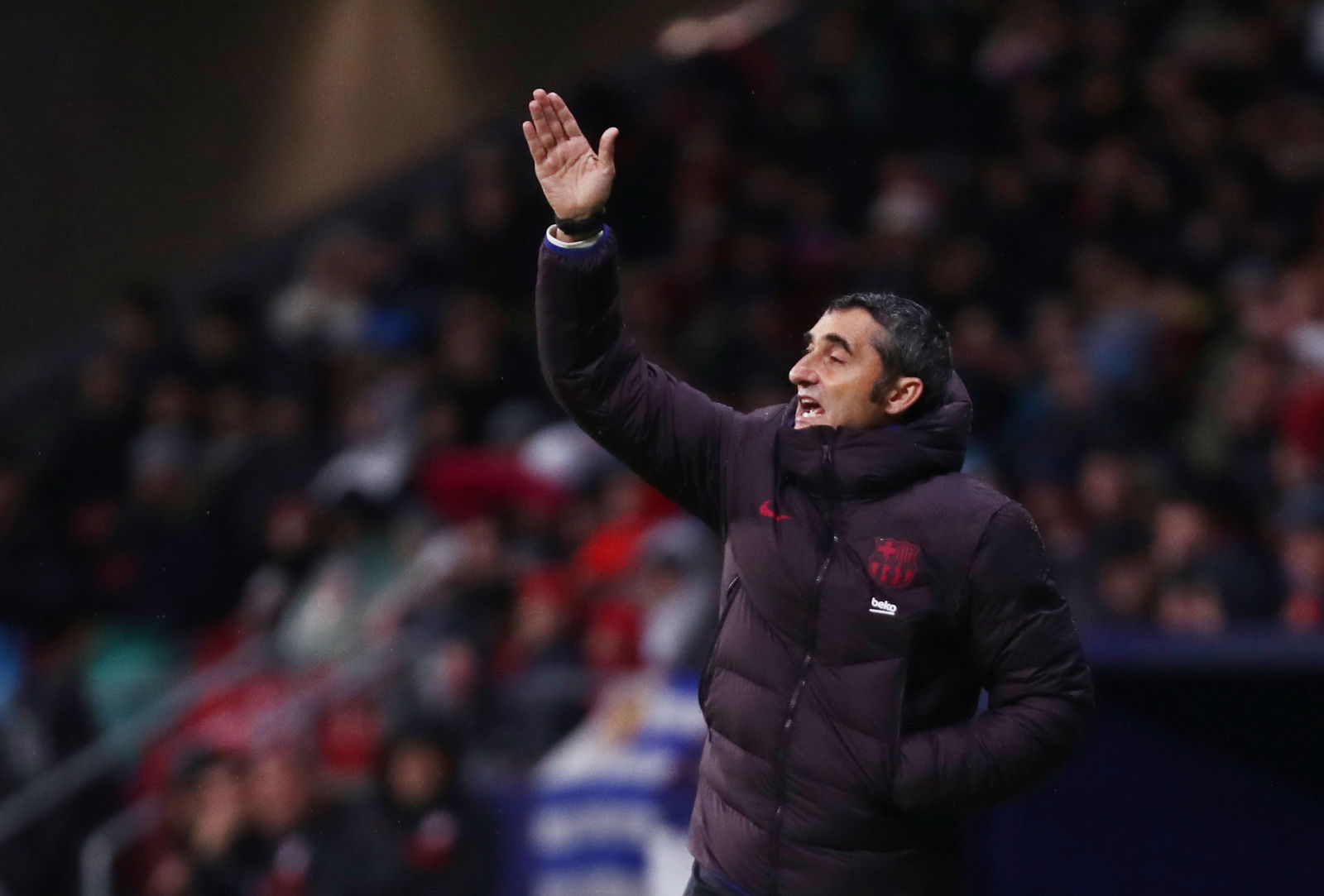 He took over when Neymar left the club and hence there was a lot of sympathy for him. To lose one of the most potent attacking trios in Lionel Messi, Neymar and Luis Suarez is sad. However, Barcelona nicely gifted him with Ousmane Dembele and Philippe Coutinho and a bunch of other fringe signins immediately to fix the situation.
He did win the league soon after but his results overall has been bad.
In the CL, he was the boss who let his team slip a 3-0 lead at Rome. The very next season, he let the team slip a 3-0 lead against Liverpool. These are not Barcelona performances regardless of teams.
He has been equipped with Antoine Griezmann, Frenkie De Jong and other defensive reinforcements. However, what Valverde still does is use Vidal as his super sub and otherwise depend on Messi to deliver some individual brilliance.
Barcelona look disjointed and numb in attack under him match after match. He does not know how to coordinate attacking football and this was a wrong choice. He failed to integrate a tailor-made player like Coutinho for Barcelona.
He looks like he might win the league again but that is only because Real Madrid under Zidane also are looking very average. In the CL, he like the rest of the world waits on the sidelines praying for some Messi magic, no tactical acumen whatsoever!
Gerardo Martino
He was in charge of Barcelona for one season. He won the Super Cup of Spain but failed in La Liga, Champions League and Copa Del Rey with MSN on his team.
He is an Argentine player who currently manages Mexico. The weird thing about his appointment was that he had never previously managed in Europe. Yes, some said he had that Barcelona DNA in him but so does Graham Potter at Brighton!
You need more than tactics to manage big clubs and big players and Martino fell short. He had all his life managed in South America were reality is different. They have fans' pressure not board member and corporate bureaucracy to deal with.
Within 9 months, the manager came udner intense regular fire and soon handed in his resignation after failing to win anything noteworthy in his first season. In contrast, Real Madrid won the CL which made his achievement even more fake and failure even bigger.
In one year, he made Barcelona look like a very average team even though he had Neymar, Messi and Suarez leading the line with Xavi, Busqets, Iniesta behind them!
Louis Van Gaal (the second time)
There is a saying in football that you should never go back. Be it a player or a manager, going back to a club, especially where you have been successful is a fatal mistake.
Look at what happened to Jose Mourinho who returned to Chelsea in 2013. It ended with a couple of trophies yes but he got sacked for pushing Chelsea close to relegation. Look at Wayne Rooney at Everton. A club legend, he got the boot as well.
Well if you were born earlier, you would know these men could have learned from Louis Van Gaal.
The very famous coach who has managed big teams like Holland and Manchester United and Ajax was at Barcelona the first time from 1997 to 2000. In that spell he won the league twice and conquered Europe once.
However, with Barcelona looking to get back to winning ways in 2002, he was again called. This time the marriage lasted only 6-8 months before he had to leave in January 2003. The spell was a complete disaster with the club looking listless. Van Gaal's old techniques appeared redundant and more over the fans' expected the highest success from him given his past and so he had no time to work his magic.
SEE MORE:
Top 5 Barcelona Managers With The Best Win Percentage
5 Barcelona Transfer Targets: Summer 2020 Barcelona Transfer
10 players who played for Barcelona and Manchester United
10 common Barcelona-Chelsea players: Top 10 players who played for both clubs
5 Famous Barcelona players: most popular Barcelona players ever!
Top 5 Players Barcelona Could Sign In January 2020
Top 5 Barcelona Managers With The Best Win Percentage
Barcelona transfers January 2020: Top 3 Barcelona players to be sold in January 2020